It rains all the time...
It's hot...
I hear thunder...
It's hot...
It's lightning again...
it's hot...
But who's complaining- not me *lies*, at least there's not a volcano in the backyard ready to explode at any minute....sure does feel like it though. So hows your summer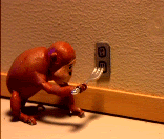 Very Great and Talented Artist who I consider my pals and Inspirations
























































































Hmm, I hope I didn't miss anyone...